Traditionally, if you were in need of orthodontic treatment, there was the only option available that is metal braces. But as the techniques grow and research happens, the new option clear braces come into the list of orthodontics treatments. Orthodontic patients can choose from a range of teeth braces options(clear braces). In the situation of choosing dental braces, then you might be considering clear bracket braces. These have become a popular alternative option for metal braces for many reasons.
What do you understand by Clear Braces?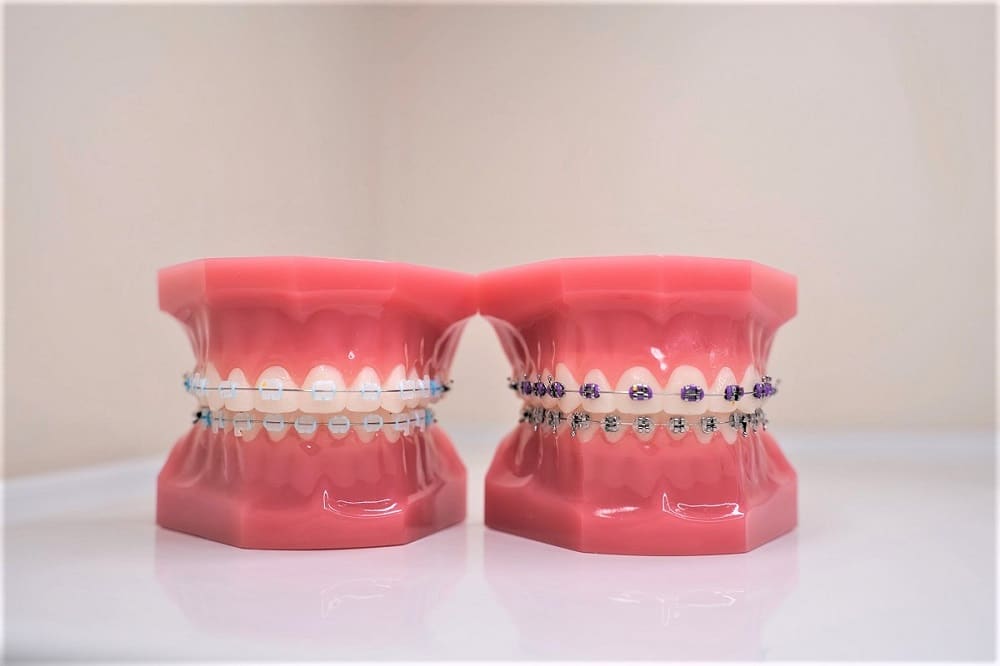 Clear bracket braces are the best alternative for traditional braces. They are less noticeable when you have them, even if you have no problem with them when wearing them. They are like shields in the teeth. Clear braces are a great option if you can not get Invisalign for some reason.
In what materials clear braces are made?
Clear braces are made from different materials and each has a different advantage. They are usually made out of two different materials i.e. ceramic or porcelain and the other is plastic material. It is important to make a concern when choosing the orthodontist who will make your clear braces, these needed high-quality materials.
What are the advantages of clear braces and why does this become so popular?
There are several advantages to having clear braces and thus it becomes so popular. The following reasons are:
It helps the patients to improve the appearance of the smile without attaching a metal wire.
Clear braces are more comfortable than metal braces.
The benefits are more than just increasing the appearance of a smile. It raises the confidence level.
Appearance is one of the most important reasons to wear clear braces. The clear braces will blend into the teeth and that is not noticeable for the other peoples. People like this about wearing clear braces because no one will know you are even wearing them. Clear braces are most popular for teens and adults who are more concerned about their appearance.
Are clear braces more expensive than metal braces?
Clear braces are more expensive than metal braces. Your dentist may take more charges to make them, and you will cost more to wear them. Each person has different needs and it depends on the dentist, so it is difficult to know the exact costs. They usually cost about $1000 to $2000 less than clear braces. Clear braces can run around $5000.
Take Away
When it comes to getting braces between metal and clear braces, the consideration will depend on the circumstances. Both in terms of the treatment, who performs the treatment, and also the cost. Book a free consultation to run through your treatment options with a friendly and experienced orthodontics team.  There are a lot of things to think about regarding considering clear bracket braces. Make sure to talk to your orthodontist specialist to figure out the best option for you. For more information on clear braces near me and how to get started treatment, call orthodontics near me.
Article Source :- https://goodorthodontistnearby.blogspot.com/2021/01/are-clear-braces-more-expensive-than.html