According to orthodontics specialists of Florida, regardless of the type of braces you select, you will experience some discomfort when your teeth start to shift. This pain typically manifests as a dull discomfort for most people, and over-the-counter drugs can make it go away. While the pain is still present, you should generally stick to soft foods like yogurt, rice, and soft-boiled eggs.
Brackets that make touch the soft tissues in your mouth can hurt when you have braces on. Due to the position of the brackets in lingual braces, the tongue is frequently the site of pain. The pain that lingual braces Miami cause for some patients is severe. Lingual brackets are getting smaller and smoother thanks to an increase in manufacturers who are focused on patient comfort.
Additionally, the brackets can be altered, which has been proved to lessen discomfort. Try applying a little quantity of wax over rough edges on your brackets or a topical tooth pain relief cream to soothe painful areas temporarily. Contact your orthodontist if a wire of the lower lingual holding arch or lingual braces is sticking out or hurting you. You can cut wires to prevent injuries from occurring.
What are the benifits and disadvantages of lingual braces?
Advantages
They effectively correct most bite issues.

They are not visible from the outside.

You can customize it to the comfort level and maximize its efficiency.
Disadvantages
They can cause discomfort and pain, especially first few days.

Lingual braces are costlier than other types of dental braces.

They may take longer than traditional braces.

They can give you a temporary lisp.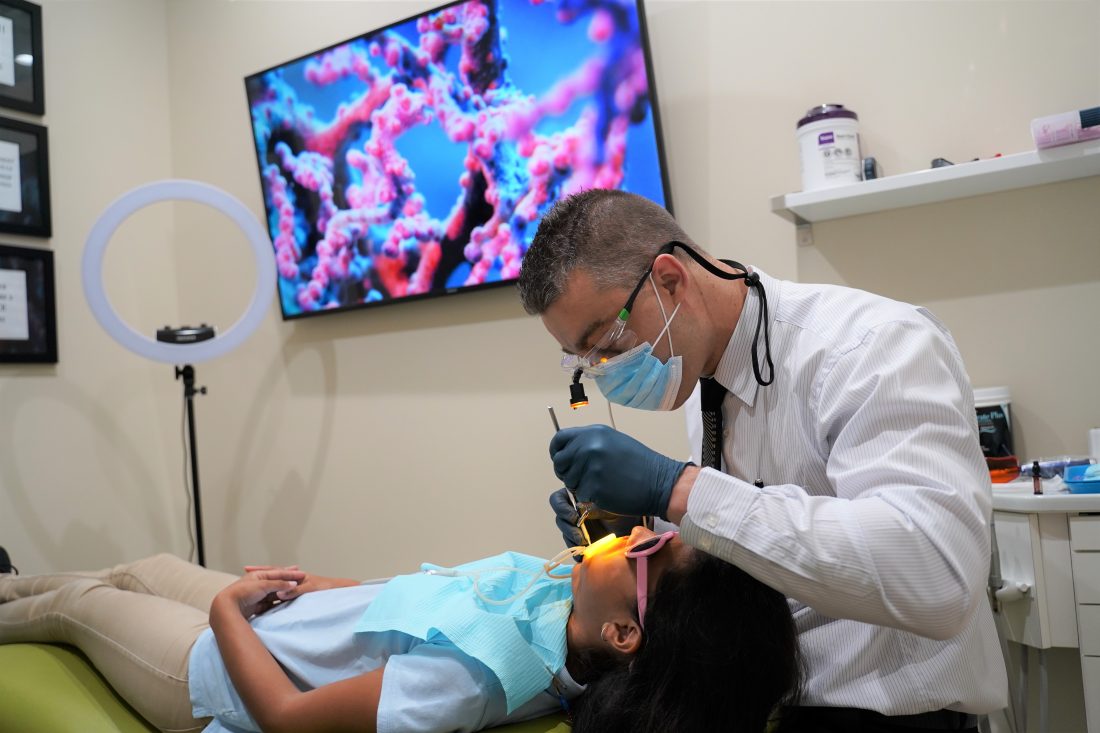 How do lingual braces affect your speech?
Your speech will first be impacted by wearing labial or lingual braces. However, some evidence suggests that speaking may be more difficult if you wear lingual braces. A study discovered that people wearing lingual braces still had issues one month later.
Those who wore labial braces were able to speak normally after a week. ‌Affordable braces Miami specialists revealed that people who wore lingual braces still struggled with pronunciation three months later. Nevertheless, speech problems get better with time.
What are the lifestyle changes with lingual braces?
Any form of brace will require some adjustments initially. You might need to start by eating soft foods, learning how to care for your braces, and more. However, lingual braces may require fewer lifestyle adjustments than traditional labial ones. You don't need to adjust your mouth or lip positions when playing a woodwind or brass instrument because lingual braces rest on the back of your teeth.
What are the cleaning problems with lingual braces?
Maintaining your oral hygiene could be more challenging if you have lingual braces. Your lingual braces' brackets could become stuck with food fragments. The lingual brackets are placed closer together than the labial brackets. You can get rid of any sticky food by using a water flosser.
Conclusion
We hope the above-provided information will help you learn some beneficial and valuable facts regarding lingual braces. For more details, please visit ivanovortho.com.
Article Source : https://www.wellbeingcares.com/are-lingual-braces-more-discomforting-than-other-braces/