When a person has crooked teeth or a bad bite the cause may be genetics or lose some baby teeth earlier due to the indulgence of certain bad habits like thumb or finger sucking can also lead to crooked teeth. This type of situation needs Aventura braces.
According to the experts, the children should start visiting an orthodontist at the age of seven as there are some orthodontic problems that should be cured at that age. Even if the treatment is not required at that age, you should visit the nearest orthodontist as he/she can guide you on what kind of treatment your child requires and when. For the adults, there is no specific age for the treatment as far as gums and bone surrounding the teeth are healthy. If you experience some discomfort in the teeth, you may visit the best local orthodontist.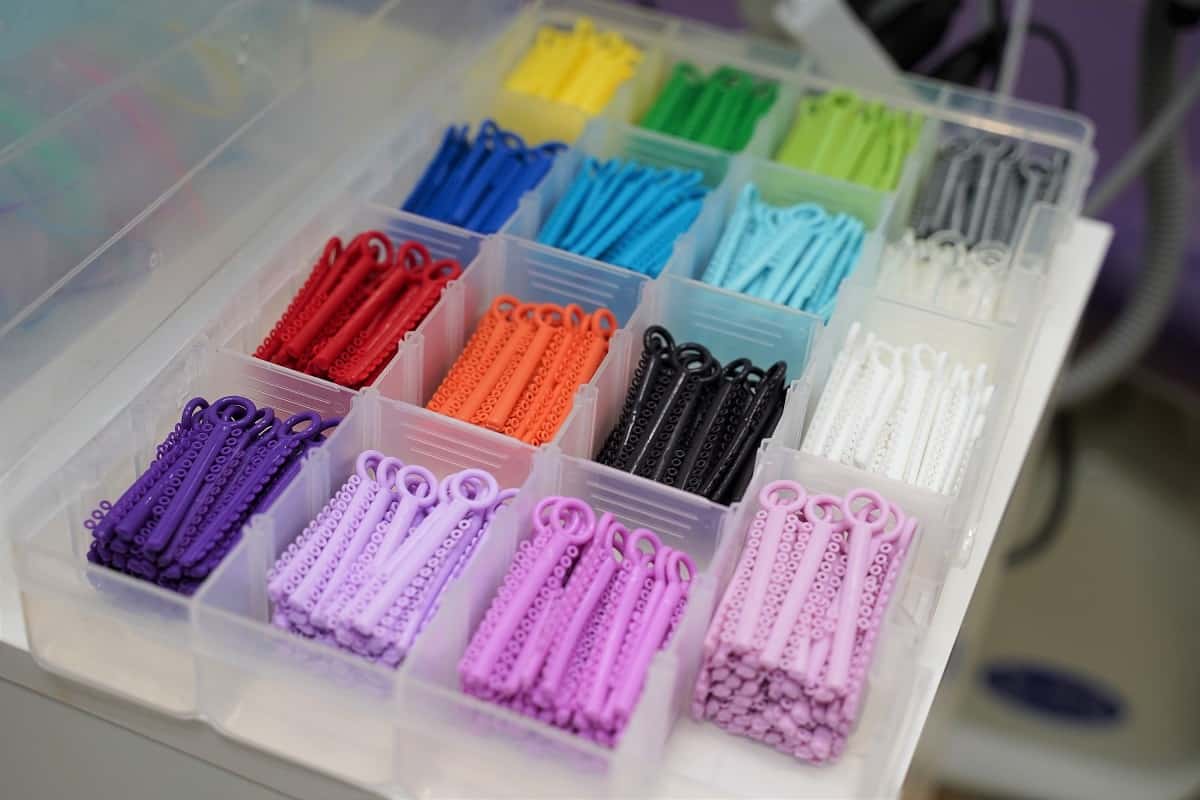 If the problem is bigger, it may be possible that you will have to put on braces for a longer time period. It may be for months or years therefore you will require to pick a braces color so that it can enhance your personality and look. Commonly people choose red, blue, green, purple, and pink colors for the braces. You can determine the suitable color of the braces with the help of orthodontists.
You can choose the braces colors from a color wheel available at the orthodontist's center to select your favorite braces color. The color wheel includes all rainbow colors so you choose anyone according to your choice.
Some helpful tips are discussed below that can help decide you the right braces color:
Braces Color Ideas
Favorite color:
You can choose the color that is already your favorite or you can make a beautiful combination of the color enhancing your style and personality. Most adults choose the neutral color that matches their tooth enamel perfectly or a color that should compliment their outfit or occasion.
Match your outfit:
Look into your closet and find out what are the most common color dresses you have in it. Based on this, you can choose a color or combo of colors that match your outfit perfectly and enhance your outfit. You can also change the color according to the occasion. 
Special Occasion and Events:
You can coordinate your braces colors according to your upcoming special occasion or events such as weddings or graduations.
Complementing your eyes: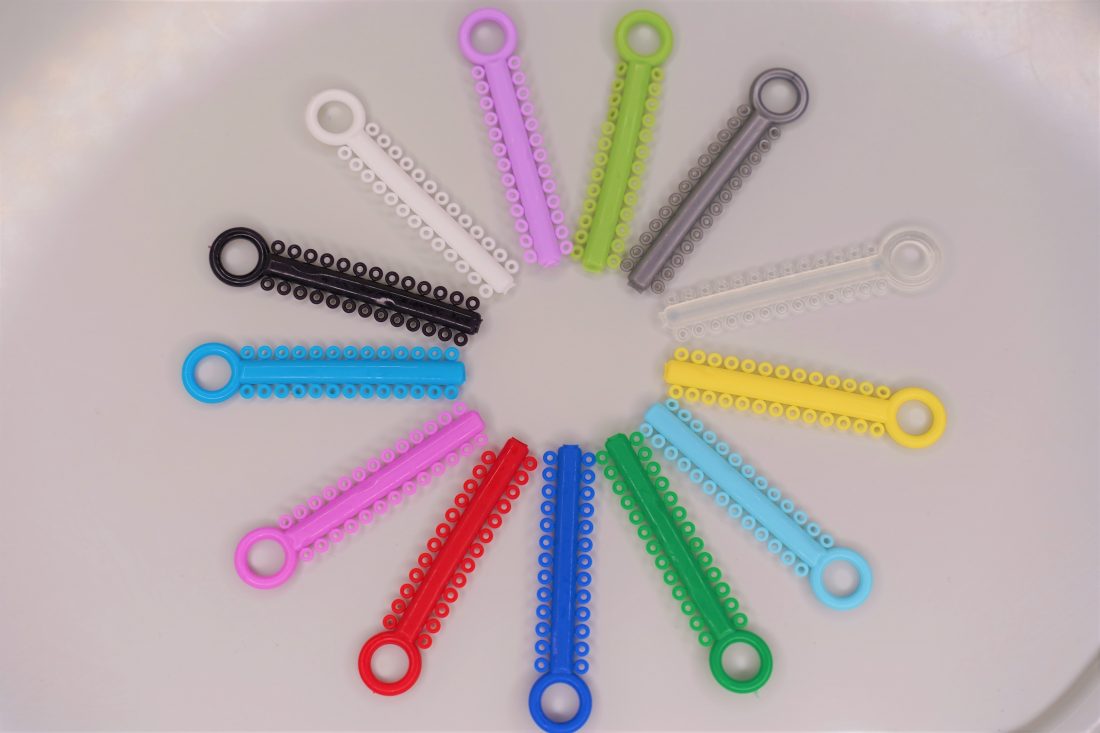 Green bands compliment brown eyes. Blue braces colors and pink are complementary to blue eyes while purple, red, green, and orange enhance the green eyes.  These can be suitable braces colors for girl.
Braces Colors to Avoid
As every color does not fit everybody's personality. So, there is a list of colors that may not good for braces such as:
White color sounds promising but it can easily be stained while eating or drinking certain kinds of foods. Moreover, they can make your teeth more yellow because the natural color of teeth may not be as white as the band.
Try to choose darker colors such as dark purple and navy blue as they make your teeth look whiter because they vary with the natural color of your teeth.
Avoid dark colors such as dark green or dark brown as it might appear wrongly that food is stuck in your teeth.
In addition, yellow and gold can highlight the yellowishness of your natural teeth.
Since nobody is born with the same sets of natural teeth, some people have a yellow tint so it will be best to opt for clear or silver bands to look good.
Article Source :- https://cheaporthodontistnearme.weebly.com/blog/braces-colors-the-right-type-for-you