When braces first appeared on the market the only option was to have a mouth full of bright silver hardware that would be instantly noticeable. This was considered to be a reasonable choice for school-age children at the time, but most adults would not have considered braces.
Clear braces Hollywood fl have become a popular choice because they do not stand out as much. Many adults have decided to use these to fix their dental problems. No one wants to have noticeable braces. By using clear braces the teeth will still be straightened without the noticeable metal. Clear braces are made of either ceramic that matches up with the color of the teeth or clear plastic. Either of these options provides the patient with an alternative to traditional metal braces, yet accomplishes the same amount of straightening.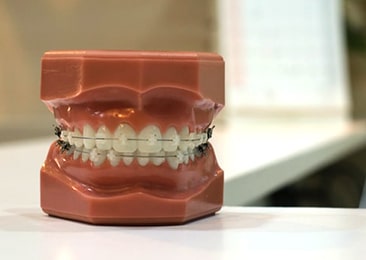 How do clear braces work?
Clear braces and metal braces are similar workings. They can straighten teeth just as effectively and in the same amount of time. The only difference is the appearance. Clear braces are not invisible, just less noticeable than traditional braces.
The difference between clear and metal braces is entirely cosmetic. For many people, this has become an alternative to metal hardware since the braces will not stand out nearly as much. Clear braces for adults have had a particularly strong response to this type of treatment since braces are typically associated with teenagers.
What are ceramic braces?
Ceramic braces consist of brackets that are made from ceramic material and are normally transparent or in the color of the teeth. The archwire that connects the brackets is in white or silver color so that it is not very noticeable. The ceramic braces Miami fl work in the same way as metal braces whereby the braces put continuous and gentle pressure on the teeth and jaws to shift them gradually to the required position.
To guide the treatment process, the wires are tightened from time to time by the orthodontist near me. Ceramic braces are durable and are easy to remove once the treatment period is over. There are different brands of ceramic braces that are available including the Damon braces.
What are the benefits of ceramic braces?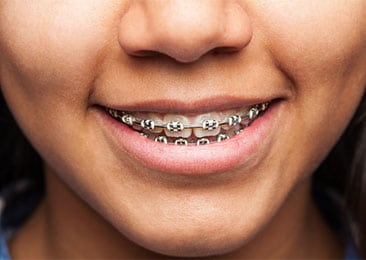 Ceramic braces are smoother than metal braces and therefore do not irritate the gums much. These braces have brackets that are semi-transparent or in the color of the teeth. The semi-transparent brackets are well suited for white teeth and you can use the tooth-colored brackets if your teeth have a darker color. Ceramic braces near me are strong and durable and they do not break or chip easily. This means that they will serve you well for the entire duration of your treatment.
Many people finally decided to correct the problems with their teeth. Clear braces and ceramic braces are a great alternative for anyone who wants to have a great smile and is concerned about how affordable braces in Miami will affect their appearance. This is considered to be a nice compromise that has been embraced by dental patients of all ages.
Article Source : https://www.hugotips.com/how-do-the-clear-braces-and-ceramic-braces-works/