Power chain braces are the connective strings of ligature. They are made from the same material as ligatures. In rare cases, power chains consist of metal twists instead of elastic. Power chains connect the brackets, while the typical elastic individually fits over each frame. The orthodontist specialist of Florida uses power chain braces to fill gaps between teeth during orthodontic treatment. They like to use them for teeth that need to move rapidly and for wider apertures when a tooth may be absent owing to extraction.
It's worth noting that power chain braces are usually only utilized at the end of treatment. In essence, they are connected ligatures used in place of single elastics rather than braces. Unlike some other orthodontic treatments, anyone from any age group can wear the power chains. They are often a trustable solution for misaligned or crooked teeth and uneven spacing between teeth. Like cute color braces, power chains also come in various pretty shades.
What are the different types of power chains?
Power chains come in various colors and types. When you visit your orthodontist for braces and power chains, he will show you the braces color wheel from which you can choose the power chain and braces color of your liking. The color well contains numerous colors for braces, such as purple braces colors, pink braces colors, dark colors, and many more. Your dentist may recommend one of the three different types of power chains, depending on the needs of your smile. These different power chains have diameters between the center of each loop controlling which bracket each loop can attach.
Short - connects at every other tooth

Closed - connects at every tooth

Long - relates at every third tooth.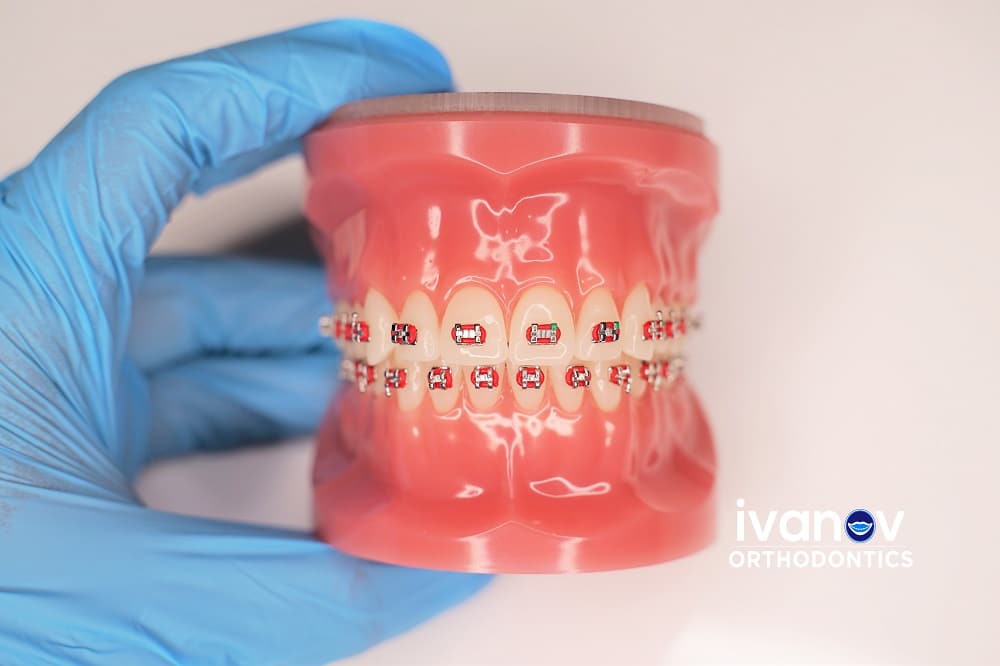 How long do we need to wear a power chain?
The elastics form a continuous band that puts extra pressure on your teeth to help your braces repair smile flaws like gaps and misalignment. As with any other dental treatment, the time you must wear your power chain depends on your specific circumstances. Some patients will need to wear their power chain for a short time, while others will need to wear it for a more extended amount of time to attain their smiling goals.
After the correction is complete, pediatric dentist Miami may advise you to keep wearing your power chain to prevent your teeth from reverting to their previous state. You need to change the power braces regularly, just like elastic rubber bands. You will receive a fresh new set for tightening, adjustments, and check-ups when you attend the office. You can choose colors too. Mind your diet habits when choosing power chain braces colors. Darker colors can hide food stains better than light colors.
Conclusion
We hope the above-given information helps you learn more about power chain braces. In the above information, we discuss the types of power chain braces, how long we need to wear power chain braces, what power chain braces do, and more. For further information regarding power chain braces, don't hesitate to contact ivanovortho.com.
Article Source : https://affordableorthodontist.blogspot.com/2022/04/what-are-power-chains-in-braces.html