Unlike kids and teens, adults need to think about their professional responsibilities when choosing good braces colors for their braces. If your profession prevents you from showing off your individuality with braces colors, choose a more subdued color scheme, such as dark green or black. Think about if your career will let you wear bright colors.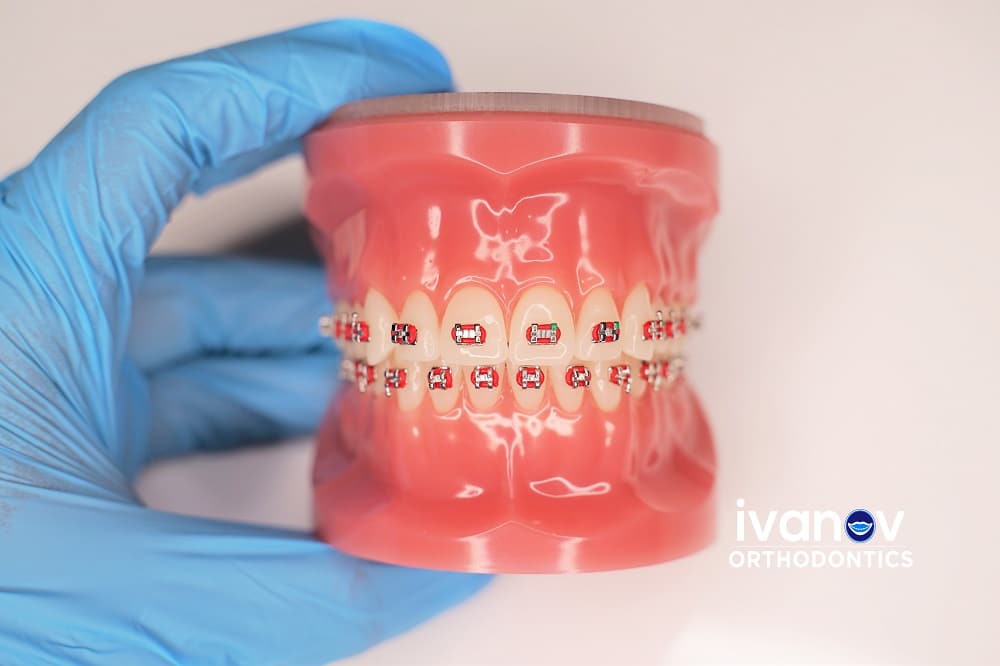 But while grownups look lovely in a wide range of hues, if your line of work allows you to show off your flair, go for something more flashy like gold, silver, brilliant blue, or even pink! Your bold style will undoubtedly wow your coworkers. Adults might utilize a single color exclusively instead of alternate hues, which might appear less formal and playful.
Don't be scared to stick with a color if you find one that flatters you and goes with your professional attire. Avoid wearing colors like white or pale yellow, which may contrast unfavorably with your teeth and give the appearance of having discolored teeth.
What are the best brace colors for boys and young teens?
Darker braces colors look best on men. Some darker clothes, such as blue or black suits, go well with a darker color scheme. For a more macho appearance, think about pairing your braces with rubber bands in hunter green, dark violet, or dark blue braces. Darker colors like bronze, deep crimson, or even silver may look better on men with lighter skin tones.
According to dentists who do affordable braces near me, Darker-skinned men may prefer a brighter shade like deep green or turquoise. The darkest hues, such as black and brown, should be avoided because they might make your teeth appear discolored.
You should also avoid yellow, white, and precise since they get stains quickly. Keep in mind that everyone's personality is unique. So whatever color scheme you choose should reflect your own unique self.
What are the best braces colors for girls?
Girls or anyone looking for a more feminine option can opt for brighter, lighter braces and band colors. A softer, more feminine atmosphere works nicely with light blue, violet, or green. The use of pastels can be a pretty braces color ideas to give your smile a more feminine feel. Try a color like gold or vivid magenta for a stronger feminine appeal; these will stand out and provide exciting accessory choices for anyone seeking a more feminine appearance.
Since you can vary the color of your braces every month, have fun, and don't be scared to experiment. All braces wearers should avoid choosing extremely dark colors like brown and black. As they can make your teeth appear pale, stained, or dull. The same applies to white and yellow and clear braces bands, and these color bands tend to pic colors from dark beverages like coffee and tea.
Conclusion
We hope the above-given information may help you understand some beneficial factors regarding braces colors. The above article highlights the crucial details about braces colors. For further information about braces, please visit ivanovortho.com.
Article Source : https://www.articleapprove.com/what-are-the-good-braces-colors-for-adults/