A retainer is a tool used by a local orthodontist which is made of plastic or metal custom-made for each person. They are used to hold your teeth in place after they've been straightened with braces. They are often recommended after orthodontic treatment. They are mostly used as the last part of the orthodontic treatment. Some retainers also help kids in breathing more clearly, special types of retainers are used to not only straighten the teeth but to help with the snoring and breathing issues.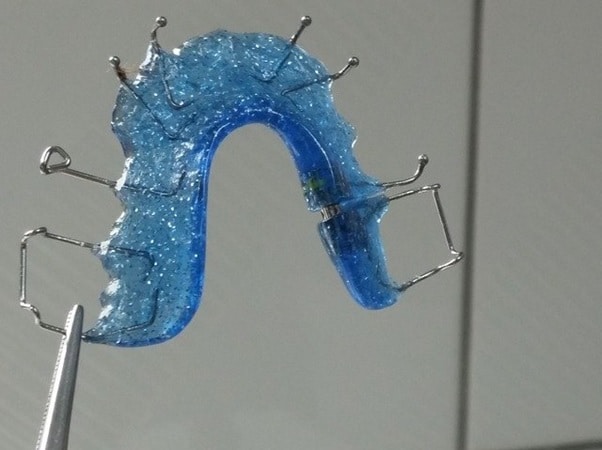 It might take at least four to six months for your teeth to settle in a new position and become permanent. The lifespan of each retainer depends on how well you take care of it. One way to make them last longer is to clean them.
Clean your clear retainers thoroughly once a month to make them long-lasting. Use cold water instead of hot water. Rinsing your retainers removes the plaque and eliminates odors. Cleaning your retainers before putting them back in your mouth also prevents cavities and other problems. Also never eat anything while wearing your retainers. Wear your retainers full time for a few days to realign your teeth. In case your retainer breaks, visit your orthodontist for a retainer replacement.
Are permanent retainers comfortable to wear?
The best orthodontist for adults near me suggests wearing retainers to help keep your teeth stable in their new position. Wearing it might cause slight discomfort at first but over time your mouth will get used to it. Most people feel that the retainers are more comfortable than braces. There are different types of retainers available in different price ranges. For example- a permanent retainer cost is somewhere around $150 to $200 to fix or replace.   
What are the different types of retainers?
Retainers come in various materials and kinds to match the requirements of different people.  There are some  basic kinds of retainers,
Hawley retainers - Which are made from acrylic and metal
Permanent retainers - Are glued to the back of the teeth
Essix retainers - Which are made from clear plastic
bonded retainer - It is a very thin piece of wire that is attached to the back of the teeth
Can I find orthodontic treatment on sunday?
In case of emergency, when the treatment can't be delayed you can visit the orthodontist without an appointment even on Saturdays and sundays. There are some orthodontic clinics and hospitals that open specifically on weekends for the patients who are unable to visit on weekdays.
Orthodontist open on Sunday near me provides emergency cases such as excessive Bleeding, wisdom tooth removal, severe swelling and pain, and broken teeth. If you suffer these issues then you must not delay the treatment as delaying it could worsen them and create bigger problems in future.
Conclusion
From the above context, we got to know about the retainers, the types and uses of retainers, orthodontic treatment on Sunday, and much more valuable information. To know more please check out Ivanovortho.com
Article Source : https://www.hugotips.com/what-exactly-are-the-retainers/