Are you deciding to have braces but still confused about whether the braces' color makes your teeth look whiter?
To answer this question, we will discuss the braces colors that will make you look brighter and feel more comfortable when facing social gatherings. To know more about the same, continue reading the article. 
What are braces?
Braces are the teeth-fixing tools the dentist uses to fix your teeth and straighten multiple orthodontic issues, likewise crowded teeth, malocclusion, and crooked teeth. Teens and children majorly wear these braces, but adult braces are also common.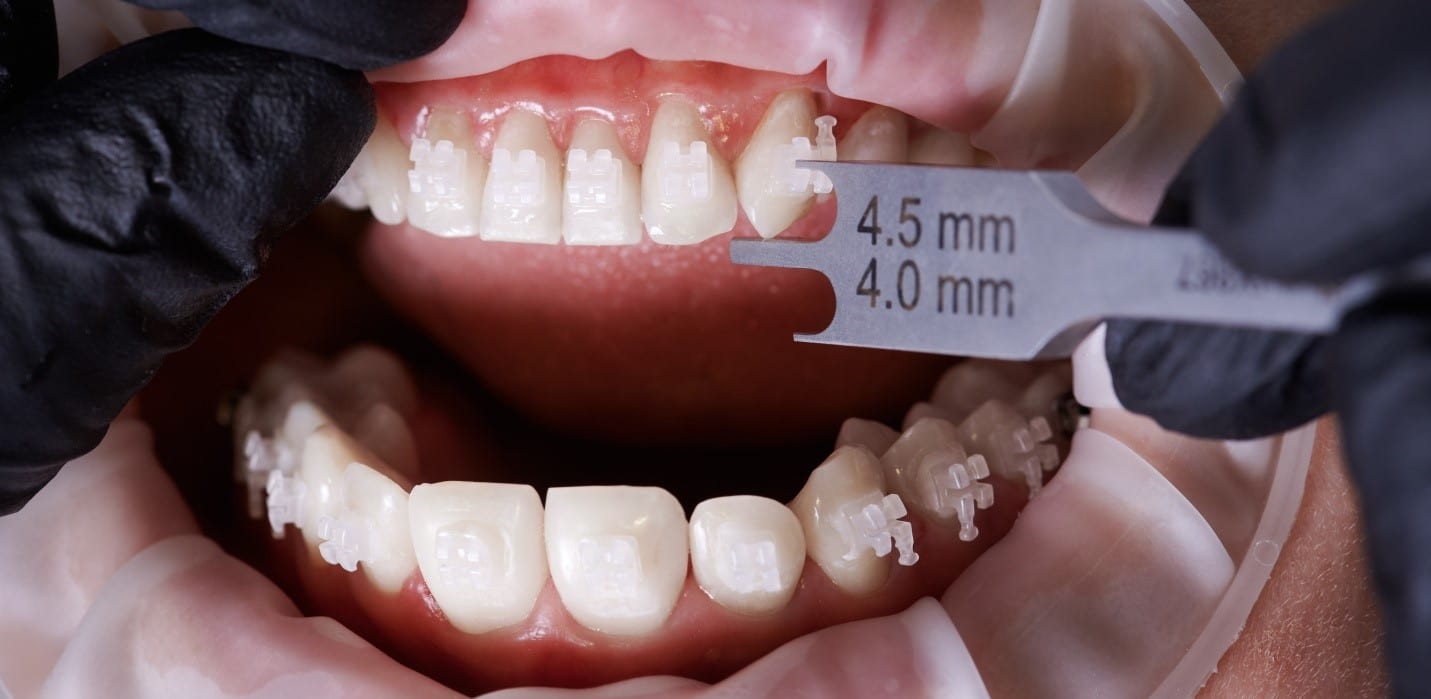 Why is it necessary to choose the right color for your braces?
It is necessary to make yourself feel more comfortable in your braces; to maintain this, you must be more particular about the color of the braces you use. 
Your braces' color matters, and you probably want your teeth to look whiter. Your medical care could continue for several months or years. Therefore, you should be content with the color bands you select for your braces. The color of your braces can offer you the confidence you want, whether you're trying to choose one that goes well with your skin tone, attire, or something else. 
 Which are the braces colors that you can choose to make your teeth look more whiter?
Darker hues, including royal or

blue braces colors,

purple, and even black, might give the appearance that your teeth are whiter. However, be smart that dark green and brown hues can resemble food.

These are the respective

braces colors that make your teeth look whiter.
Now you might be thinking that What about white braces?
Yes, the question is very much correct and to the point.
While this may have been the color you envisioned, you should steer clear. White bands can stain over time, and they can also make your teeth appear more yellow. 

It would be best to remember this when wearing the white braces; you need to be very particular about the food you intake. You must avoid taking dark-colored food that might make it look dirtier. 

In addition, you should note that Gold or yellow, these two colors like white, may make your teeth appear stained. 

What are the advantages of choosing the darker color?
Here are some of the advantages that depict that you need to go with the darker color options:
They look more pretty.

They look more classic.

You don't need to worry about the food, or this doesn't make you feel more conscious about any of the food.

This will build or raise your confidence when you are in public.

These are easy to brush and maintain or floss.

This also does not require often or quick appointments with your

Miami orthodontist specialist.
Winding it up :
We hope you liked the article and now acknowledge the positive aspects of choosing the darker color for your braces. In order to maintain your braces and hygine, you should visit the braces dentist near me in Miami fl regularly. 
Article Source : https://www.wellbeingcares.com/which-are-the-prominent-color-that-makes-the-teeth-look-more-whiter-and-brighter/