Dental health and hygiene are needed for everyone. But the most effective and efficient dental care anyone has is in childhood or pre-teenage. However, parents are responsible for giving their children better dental care. When it's come to teeth cleaning and dentistry services for children, it is important to consider that your kids need a dentist or orthodontist.
A good dentist with regular checkups can help your kids to prevent orthodontist's issues. When your kids get better dentistry services properly, the chances of having an orthodontist problem reduces.
What can a dentist do for your kids?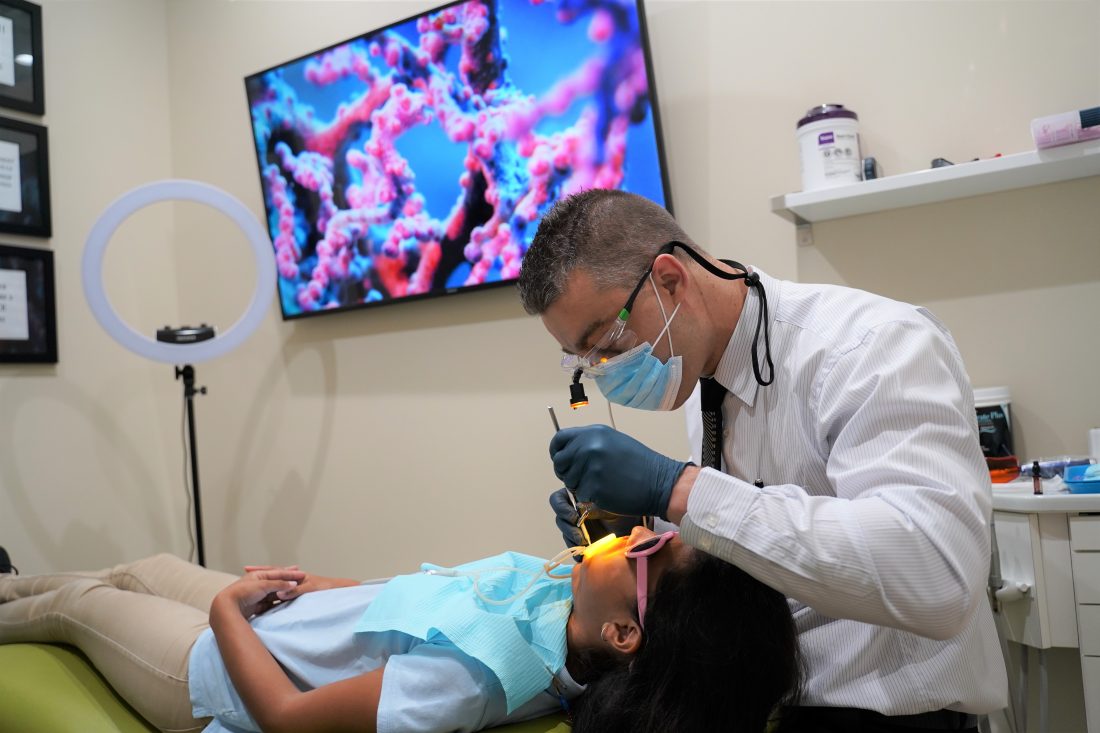 When it comes to the health of your kid's primary dental health, there is no better time to wait instead of this it is needed to start practicing excellent oral hygiene. The kids dentist is known as a pediatric dentist that ensures a child's first teeth stay healthy and free of decay and other dental diseases. It's also very important to keep baby teeth or primary teeth healthy until they are not lost naturally. Children with health and hygiene primary teeth generally have an easier time with speech development, have no chewing issue, and retain nutrients. If the kid dentist finds that your kid has a cavity, sealants, and fluoride applications, that can protect teeth from additional decay. The dentists make sure that your kids don't get a build-up of plaque, cavities and other dental problems sometimes included gum disease. Going to a dentist twice a year is needed for dental cleaning and checkups. Find a kids dentist near me who can treat your kids overall dental health.
What can an orthodontist do for your kids?
The orthodontist, on the other hand, is specially trained to address teeth alignment and straightening. The purpose of kids orthodontist is to create a healthy, functional "bite" that focuses on teeth alignment and correct jaw position. When jaws and teeth line up correctly, they are able to function as nature designed. So an orthodontics treatment that brings an attractive smile and promotes oral health and general physical health. And straighter teeth have more than just aesthetic appeal as the first impression.
When teeth are crooked, the jaw is misaligned, and not having a proper bite then it can lead to serious oral concerns that make it difficult for your kids and provides severe problems. Cavities and gum disease are more likely to develop in later years than those with orthodontic issues. Clear braces near me will help your child to get teeth straightening and no one will notice it.
In the qualification consideration, orthodontists have two to three more years of training to get their license in orthodontics. Many parents take their kids to see the orthodontist ensure their child has a beautiful, straight smile.
There is no major issue of finding that your kids need a dentist or orthodontics. These two provide different dentistry services and have their different specific work. Find the best general dentistry for kids, he/she gives you the recommendation of whether you need an orthodontist or not.
Article Source :- https://bestorthodontistnearby.wordpress.com/2021/02/10/which-is-better-for-kids-a-dentist-or-an-orthodontist/
Contact Us :-  
IVANOV Orthodontic Experts
12866 Biscayne Blvd, North Miami, FL 33181
https://g.page/Orthodontist-Miami?share
Call us at (786) 540-1919
contactus@ivanovortho.com
visit https://ivanovortho.com/ to schedule an appointment.