About

Activity Feed

Photos

Blog Posts

Videos

Discussions

Events

Comment Wall
Dental Specialty
General Dentist
Years in Dental Industry
20+ years
About Me
Dr. Weiner is a leading Cosmetic Dentist and has been practicing dentistry for over 20 years with a specialization in cosmetic dentistry. In that time, she has been creating envious smiles for patients from all over the NYC area as well as across the country. Due to her experience and expertise, patients travel from all over the United States and several countries, including Russia, Germany, Ireland, and Israel, to help improve their smile and overall oral health.

Education
Dr. Marianna M. Weiner graduated from New York University College of Dentistry, where she obtained her degree of Doctor of Dental Surgery. Her residency program was completed at Mount Sinai Hospital.

Hospital Affiliations
Dr. Weiner served as a clinical instructor at Mount Sinai Hospital School of Medicine Division of Oral and Maxillofacial Surgery and General Dentistry. She also served as an instructional assistant in Rondeau Seminars for Straight Wire Orthodontics and Functional Appliances.
About Envy Smile Dental Spa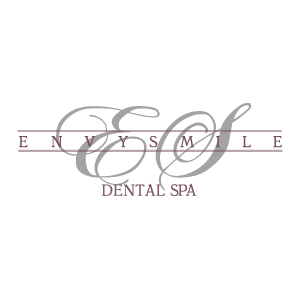 If you need an all-inclusive practice that provides the highest standard of care, you can trust Envy Smile Dental Spa in Brooklyn, NY. Choose the exceptional convenience with same day service and comfort to patients of all ages who need quality care. The clinic`s unique practice goes beyond the realm of normal treatment by offering on-staff specialists.


Whether you are seeking a family dentist or need complete periodontal care, Envy Smile Dental Spa will help. From your initial consultation until your final treatment is complete, the team of experts will make sure you are comfortable and satisfied with your experience. The strong expertise and state-of-the-art technology will not only maintain the healthy smile you need, but create the attractive smile you deserve.

Advanced Dentistry Services
General Dentistry
Cosmetic Dentistry (including cracked teeth repair, cosmetic contouring, dental bridges, dental crowns, laminate veneers,lumineers and teeth whitening)
Periodontics
Endodontics
Orthodontics
Dental Implants
The state of the art dental equipment is to your service.

Call Envy Smile Dental Spa today to schedule an appointment for you or a family member by the number (718) 891-0606 and see what a beautiful, health smile can make.

Envy Smile Dental Spa
1738 E 13th St,
Brooklyn, NY 11229
(718) 891-0606
Web Address https://www.envysmile.com
E-mail drweiner@envysmile.com

Our location on the map: https://goo.gl/maps/K6GKf55nVVdEgSJ47

Nearby Locations:
Midwood | Madison | Homecrest | Gravesend | Mapleton
11230 | 11229 | 11223 | 11204

Working Hours
Monday: 10AM - 7PM
Tuesday: 10AM - 8PM
Wednesday: Closed
Thursday: 10AM - 8PM
Friday: 10AM - 7PM
Saturday: Closed
Sunday: Closed

Payment: cash, check, credit cards.
Our social links:
https://www.facebook.com/envysmile
https://twitter.com/envysmiledental
https://www.linkedin.com/in/envy-smile-dental-spa-b0a466111/
https://www.instagram.com/envysmiledental/
https://www.youtube.com/channel/UC_hxoXVUQ3L4ZUrRwqBOjCA
https://mariannaweiner.tumblr.com/
https://www.pinterest.com/EnvySmileDentalSpa/
https://www.yelp.com/biz/envy-smile-dental-spa-brooklyn
View other locations Envy Smile Dental Spa has been mentioned
https://www.doctor.com/p/Marianna-Weiner
https://www.vitals.com/dentists/Dr_Marianna_Weiner
https://www.golocal247.com/biz/envy-smile-dental-spa/brooklyn-ny/1067527
https://us-business.info/company/aToxMDU0ODU5OTs=/
https://www.manta.com/c/mkxrq5j/envy-smile-dental-spa-ny
Find us at: https://www.findadoc.com/hospital-profile/envy-smile-dental-spa-1367335
Keywords: Cosmetic Dentist, General dentistry, Dental implants, Endodontics, Periodontics, Orthodontics, Cosmetic dentistry, Pediatric dentistry, cosmetic dentist Brooklyn, dental specialist in Brooklyn, dentist in Brooklyn, dentistry Brooklyn, veneers brooklyn, dental implants brooklyn, brooklyn dentist, invisalign brooklyn, lumineers vs veneers, brooklyn orthodontics, dental implants in brooklyn, endodontist in brooklyn, cosmetic bridges, family dentist, periodontics brooklyn, lumineers teeth, gingivectomy procedure, pediatric dentist , emergency dentist brooklyn, lumineer, pediatric dentist brooklyn, endodontist nyc, kids orthodontist, laminate veneers, celebrity orthodontics, tooth surgeon, lumineers before after, cosmetic contouring.